High Quality Early Years Training and Support
B Inspired provide physical development training, support tools and resources to help early years and key stage 1 teachers and early years practitioners deliver quality Physical Activities, Physical Development and PE Lessons for young children's development and attainment.
We have developed a series of high quality training courses for early years practitioners, foundation stage teachers, KS1 teachers, TA's, SEN teachers and coaches. The training can be accessed through training days, inset days and online courses.
You can now access the Inspired to Move Training online. The courses are divided into short modules to allow you to develop your knowledge and skills in your own time.
Online Framework

The Inspired to Move (I2m) Framework provides a journey for those who work with children from 3 to 11 years to develop effective and creative PE lessons as well as a holistic physical activity programme in school.
The framework is divided into two sections:
Foundation Stage and Early Key Stage 1 – This section provides tools for those who work with children from the age of 3 to 7 years with a focus on early years.
Key Stage 1 and Key Stage 2 – This section will help you take your children on a physical development journey, providing opportunities to practise and hone their physical skills and abilities.
Resources
Resources have been developed in response to teachers and early years practitioners needs and are complimentary to the training we provide.
The resources have been developed to be user-friendly, simple, enjoyable, engaging and educational. The Mini Moves cards will help you to support children's skill development through active stories, games and activities. Mini Yo! is a compilations of simplified yoga moves that can be used to help children relax, stretch and develop their balance or in a more high impact manner through active stories. Fantastic Elastic is a resource that will help children to focus and engage in a variety of moves and also make simple moves more fun.
All the information shared in the training, resources and consultancy has been brought together in a book "Learning through Movement and Active Play in the Early Years", written by Tania Swift, Director of B Inspired and published by Jessica Kingsley Publishers.
5 * Early Years Excellence Award 2017
"This is a diverse and all-round brilliant resource staff could easily implement the activities into nursery life, and there are lots of added benefits for children, including helping them to stay active. MINI MOVES would be a great addition to a nursery setting." LISA SNELL, DIRECTOR OF EARLY YEARS – BUSY BEES NURSERY GROUP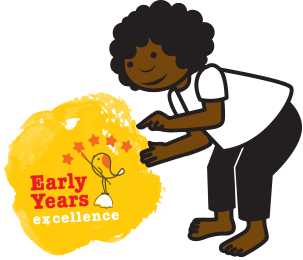 Consultancy
The founder of B Inspired, Tania Swift, has a wealth of knowledge and experience in Early Years, supporting and training practitioners, developing programmes and writing for well-known publications such as Teach Early Years and afPE's PE Matters and publishing a book.
Since the conception of B Inspired in 2012, we have provided many schools, clusters and partners with support, been commissioned to develop programmes for childminder, developed and delivered training packages for various local authorities and NHS trust, developed resources and supportive tools and worked as an Education and SEN Advisor for the BBC Learning and Premier League Learning programme, Super Movers
We are always keen to work with partners to develop practice in the Early Years.
What People are saying...
"Thank you so much for the Module 2 training; I also went on Module 1 training a while ago and have had 3 OFSTED 'outstandings' based on activities." Foundation Stage Leader – Maple Grove Primary (Hertfordshire)

'Thank you so much, the most engaging and helpful course I've ever attended' – Class teacher – Brunswick House Primary School – Kent

"There were lots and lots of good ideas at the right age level, fun activities. Thank you." – Reception Teacher, St Giles on the Heath Primary School (Devon)

"Very informative, opened my eyes to how easy it is to include Physical Development across the curriculum." – Teacher, Millbrook Infant School (Northamptonshire)

"Tania lives up to her name-be inspired! Very active and inspirational. She has given us the tools and strategies to plan fun and engaging opportunities with the curriculum in mind.  Tania ensured coverage of the key elements of young children's development -with a cross curricular emphasis. Would recommend to anyone" – Bedgrove Infant School ITT