Early Years Physical Development and Wellbeing
At B Inspired we believe that we can all play a profound role in giving babies and young children the best start in life.
Teachers and Early Years Practitioners
We provide physical development training, support tools and resources to help early years and key stage 1 teachers and early years practitioners deliver quality Physical Activities, Physical Development and PE Lessons for young children's development and attainment.
Parents and Carers
We provide One-to-One Parenting and Family Sessions, Resources, Activity Sessions, Courses and Free Advice and Top Tips.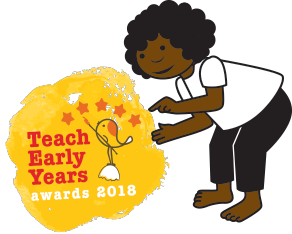 5 * Teach Early Years Award 2018
"This is a diverse and all-round brilliant resource staff could easily implement the activities into nursery life, and there are lots of added benefits for children, including helping them to stay active. MINI MOVES would be a great addition to a nursery setting." LISA SNELL, DIRECTOR OF EARLY YEARS – BUSY BEES NURSERY GROUP

Approved by Association for Physical Education
All B Inspired Training and Resources have been awarded Approved Status by the Professional Development Board in recognition of the high quality of professional development and resources.
What We Do
Find out more about what we offer in the What We Do Section
Get In Touch
Please feel free to Contact Us anytime to find out more or discuss your requirements
What People are saying...
"Thank you so much for the Module 2 training; I also went on Module 1 training a while ago and have had 3 OFSTED 'outstandings' based on activities." Foundation Stage Leader – Maple Grove Primary (Hertfordshire)
'Thank you so much, the most engaging and helpful course I've ever attended' – Class teacher – Brunswick House Primary School – Kent
During Mini Yo! Tania intuitively picks up on how a child is feeling and allows them to express themselves thoughtfully through play, through actions and through expressions and animals taking them on a story which takes them on an adventure to lift and sooth their souls – Lottie Keble-Wyatt, Director – Cheltenham Wellbeing Festival
"There were lots and lots of good ideas at the right age level, fun activities. Thank you." – Reception Teacher, St Giles on the Heath Primary School (Devon)
"Very informative, opened my eyes to how easy it is to include Physical Development across the curriculum." – Teacher, Millbrook Infant School (Northamptonshire)
"Tania lives up to her name-be inspired! Very active and inspirational. She has given us the tools and strategies to plan fun and engaging opportunities with the curriculum in mind.  Tania ensured coverage of the key elements of young children's development -with a cross curricular emphasis. Would recommend to anyone" – Bedgrove Infant School ITT